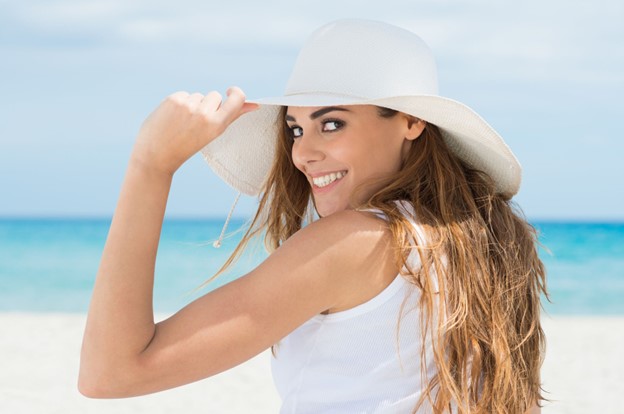 Summertime, sweet summertime—are you ready for warmer weather and poolside fun? How about family vacations and trips to the beach? There are plenty of exciting ways to spend your time this summer, and you definitely want to look your best while you're out having a blast! Have you considered enhancing your smile with cosmetic treatment? There are many different options that can upgrade both the look and feel of your smile while giving you an incredible boost in confidence. Keep reading to learn more about three of the best cosmetic treatments available for your smile this summer.
Teeth Whitening
If you're bummed about having stained or discolored teeth, you aren't alone—many people deal with this issue, but teeth whitening offers a convenient and effective solution! Your dentist can whiten your teeth using special tools and medical-grade bleaching agents that are better than anything you can buy at the store. They'll safely polish your teeth in a matter of minutes, removing any visible surface stains while giving your smile a sparkling white shine.
Your dentist can also send you home with a whitening kit that contains special whitening gels and custom-made mouth trays. They'll explain exactly how to use the kit and provide you with detailed instructions, so be sure to do things correctly if you want your results to be satisfactory!
Invisalign
Invisalign has become a very popular solution for patients who want to straighten crooked or misaligned teeth. The aligner trays are made of a transparent plastic material that makes them seem almost invisible when they're being worn—hence the name! Unlike traditional braces, they can also be conveniently removed, though you should wear them 22 hours a day for them to be successful.
Invisalign slowly shifts your teeth into a straighter, healthier position over the course of a few months. You'll have to switch to new sets of trays every couple of weeks, but outside of that, there aren't any steps you need to add to your oral hygiene other than keeping your trays clean and removing them to eat.
Porcelain Veneers
Veneers are a great option for those who desire a movie-star smile that will light up the whole room. These tiny, thin sheets of special porcelain are bonded to the surface of your teeth, enhancing their appearance. They can be used in many ways, including:
They can fix minor chips and cracks in your teeth and close obvious gaps between them.
They instant whiten your teeth and make them appear straighter.
Also, they last for 10 to 20 years if you take good care of them; between their longevity and their many applications, they are a fantastic option for upgrading your smile!
There are many ways you can obtain a smile you'll be proud to show off this summer. Talk with your dentist about your individual needs and give your teeth the treatment they deserve.
About the Practice
Fromuth & Langlois Dental is proud to serve patients and families in the Manchester community under the leadership of Dr. Robert C. Fromuth and Dr. Stephen L. Langlois. Their practice offers a wide variety of dental services including cosmetic options like Invisalign, veneers, and teeth whitening! If you have any questions about the article or would like to schedule an appointment, feel free to contact the practice online or by phone: (603) 644-3368.